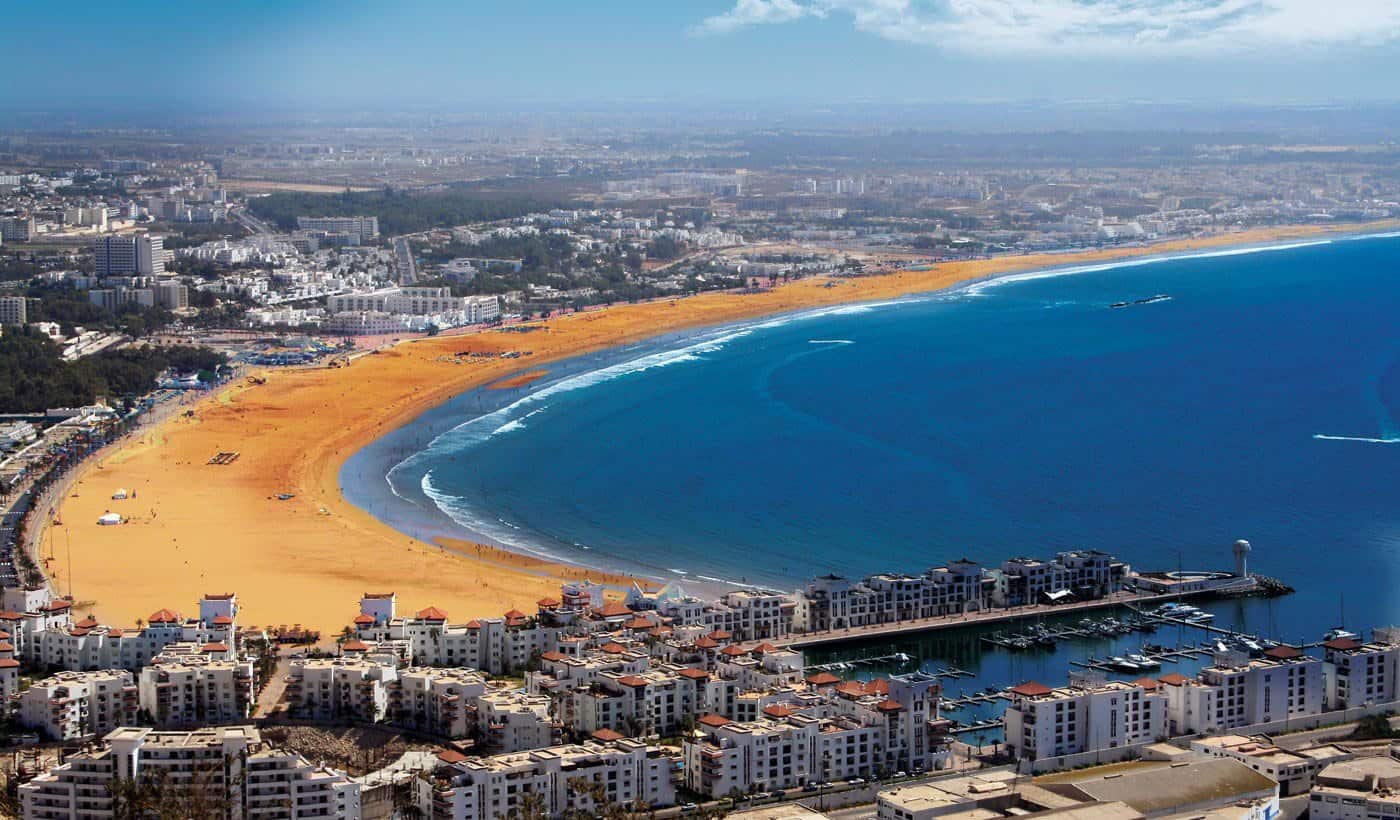 Explore Agadir Differently: It's Amazing!
Agadir was destroyed in 1960 by a disastrous earthquake. The city was developed once again and now have many unique things to do for the tourists. Visitors don't forget to visit the ruins of the earthquake, it is a sad aspect, yet famous in Agadir activities.
Explore Medina your own way
How the old Medina looks like now as city destructed and turned into the derby once? Reconstructed Medina is unique: You will find the modern influences in old Medina having the interesting contrasts of designs and structures there. The government and the private stakeholders tried their best to make the place more attractive, authentic as the old Medina was, it is much creative now.
Mostly in the old Medinas, the old traditional Moroccan goods are displayed for the foreigners to buy as the decoration pieces in their homes. In Agadir, you can roam in the souks shop some traditional goods as souvenirs taking home back. Stalls are there to represent the art of the land, it is the very bright aspect of tourism in Morocco I learned.
Surfing in Agadir waters
There are a lot of surfing opportunities for tourists on Summer vacations in Morocco. The most crowded and famous surfing destinations are found in Agadir and Taghazout. More interestingly, the visitors, if on the vacations of a week or two, and don't know to surf, have the opportunity to learn Surfing in Morocco. You can check the website for a sample.
My son learned surfing here and now visits Morocco once in two years to have surf fun there. Surfing is a good activity having a lot of exercises, people of every age should learn and do this summer sport.
Agadir Cooking Class
It was the most amazing and unique experience of ours in Morocco. Agadir cooking class is the most famous activity there. It is a five-hour activity and you will learn to make the most delicious, with the authentic, traditional Moroccan dishes with the local spices. My kids joined the cooking class too and tried helping the cooking master with making the famous Tajine. It was amazing! Try to have a unique experience in Morocco if you are planning to visit Agadir.
Agadir is love, for me a place to give you a soothing effect and make you fill with fun and joys at the same time. My way of exploring the destination is different. I find more interest in the things people may ignore, so keep doing with the unique things in life, have a great tour and have plenty of activities ahead. Welcome to Agadir..!!