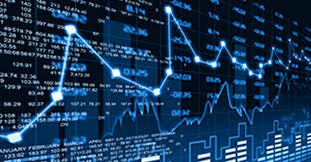 How to Make A Career in Stock Market?
Stock market is a lucrative career opportunity after class 10+2 or graduation. Because it is the highest paying employment stream. A beginner in stock market can start a career as a stockbroker in the bank, the insurance company, financial institution, or investment advisory firm.
While after years of experience, you can also attain a higher profile like relationship manager, financial advisor, or investment advisors. For beginners in the stock market, the basic salary is Rs. 20,000 to 50,000 per month. While in a higher position, one can earn up to Rs. 2lakhs per month.
However, if you plan to trade in stock market as an independent broker, the sky's the limit. Now the important question-
How to make a career in stock market?
In order to make a career in the stock market, you need to get a certification from NSE or BSE. You can join a full-time stock market course in Delhi or online stock market courses to prepare for the certification. There are several institutions offering certification examination also.
Hope you find these tips helpful. Feel free to ask any questions in the comment